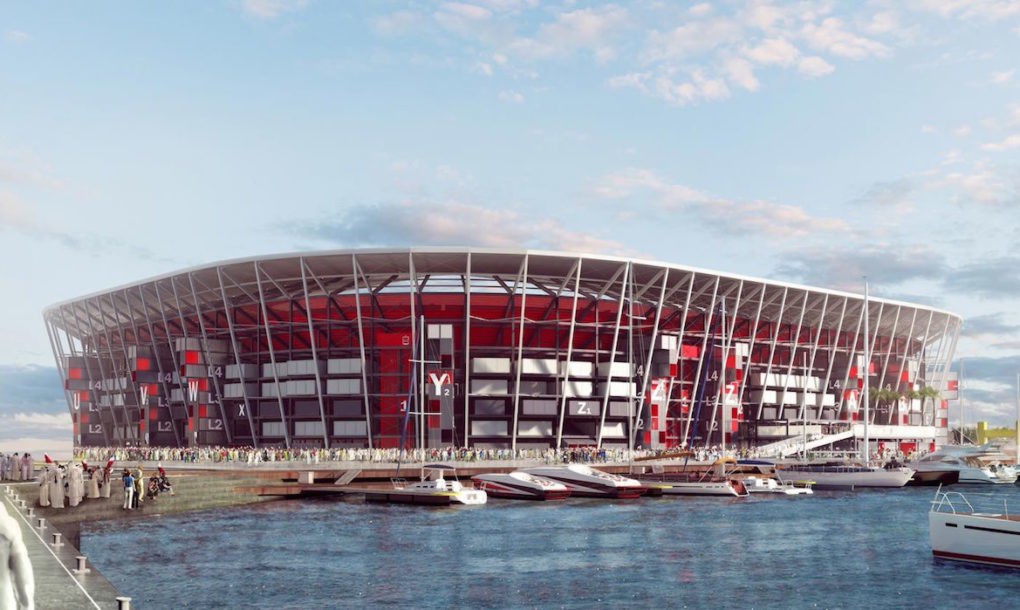 Qatar unveils first-ever FIFA World Cup stadium to be built from shipping containers
Massive container reuse in the form of a sports stadium!
——————–
The plans for the cargotecture stadium—the latest in Qatar's total of eight proposed host venues for the FIFA World Cup—was revealed this week Supreme Committee for Delivery & Legacy (SC), the organization tasked with delivering the infrastructure for the 2022 event. Unlike the World Cup stadiums before it, the Ras Abu Aboud Stadium will be built of modular building blocks presumably constructed in a factory with amenities, such as removable seats, concession stands, and bathrooms, ahead of on-site assembly. The modular approach results in less waste and a reduced carbon footprint, and may earn the stadium a four-star Global Sustainability Assessment System certification.