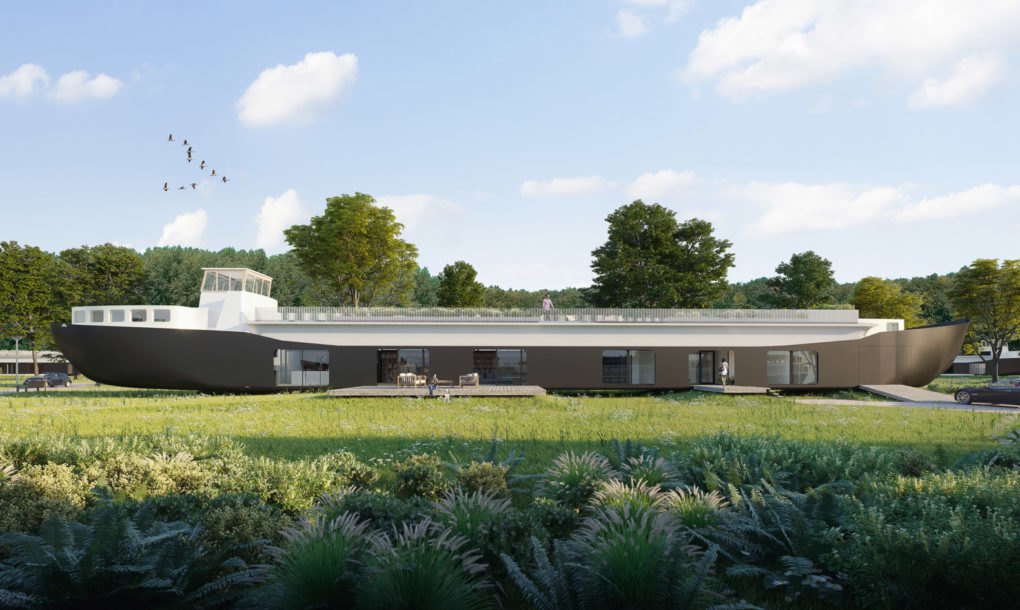 Set sail on these sustainable homes made from old cargo ships
Why not!
——————————
Dutch firm Studio Komma is working on a ground-breaking circular housing concept that would transform cargo ships into luxury homes. The Marine-doc Estate is an ambitious project that will develop various sustainable communities featuring multiple retired merchant ships converted into luxury eco-homes with expansive green roofs and plenty of outdoor space.
The initial phase of the Marine-doc Estate project is kicking off with two communities planned for the Netherlands, with the potential of building more communities internationally. Depending on the building location, each estate would have up to 14 maritime homes spread out over natural landscape with open water connections.