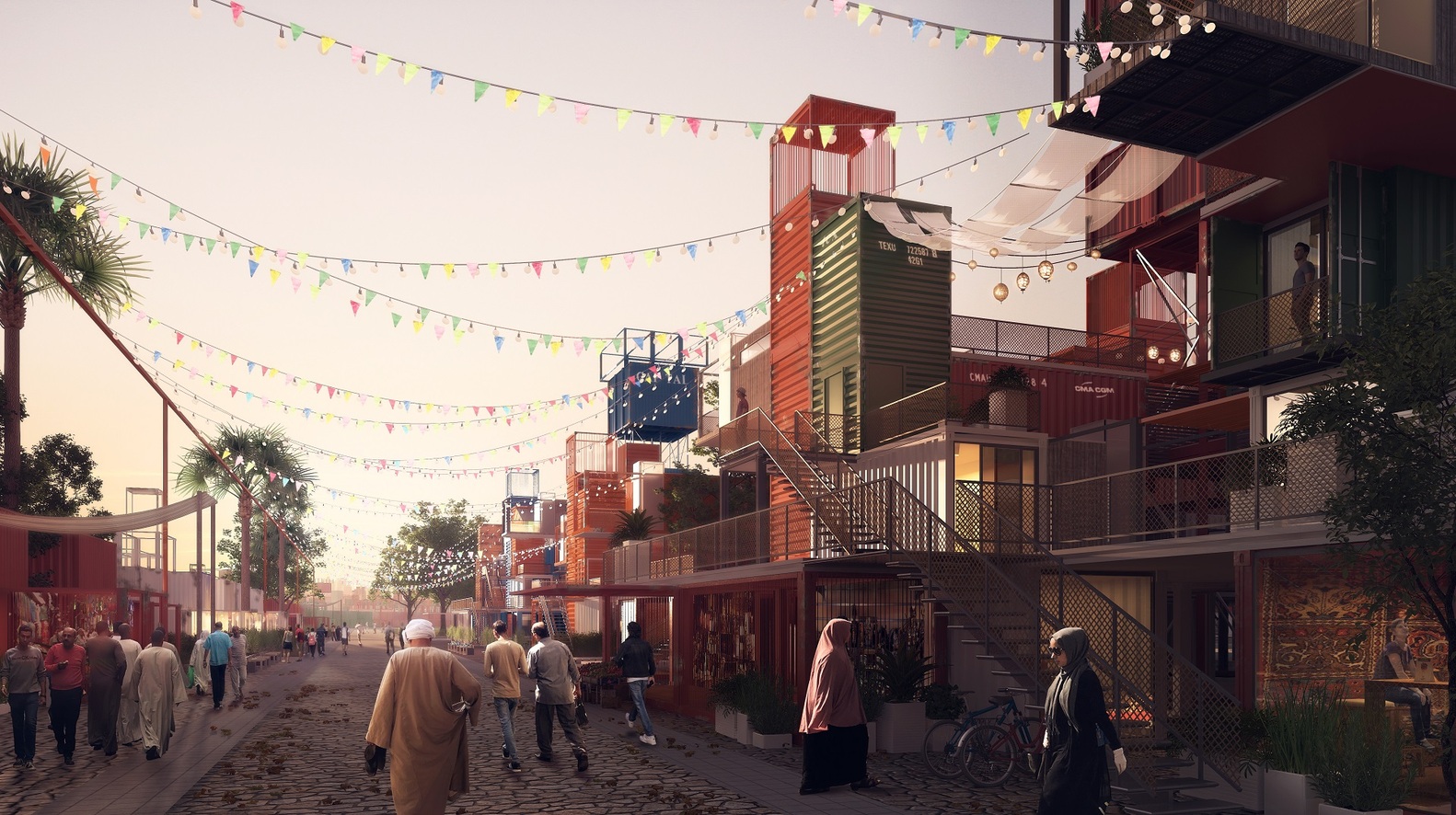 Shipping Container Housing for Cairo
Hope these get built.
———————————————
UAE based architects Mouaz Abouzaid, Bassel Omara and Ahmed Hammad have designed a shipping container housing project for Cairo, Egypt. Dubbed 'Sheltainer', the project aims to address a need for low-income, student and refugee housing. The design focuses on Egyptian life around a single house unit with all the necessary needs for a small family. Sheltainer aims to offer a flexible solution with new open spaces, activities and homes.