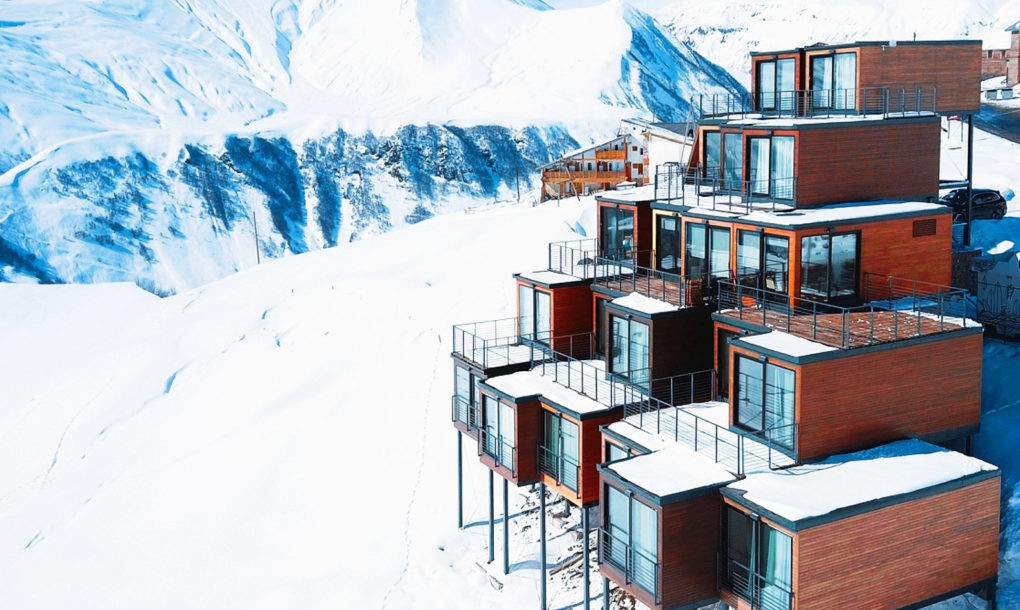 Shipping container ski resort is tucked into a Georgian mountainside
Ive been told multiple times containers cannot be thermally controlled. So it must be really cold in these built in Ski Country.
———————————–
Skiers whooshing past this picturesque ski resort may want to slow down to take in its stunning beauty. Located in the Caucasus mountain range in Gudauri, Georgia, the Quadrum Ski and Yoga Resort resort is almost entirely made out of repurposed shipping containers and tucked into the terrain with steel supports that reduce its environmental impact.