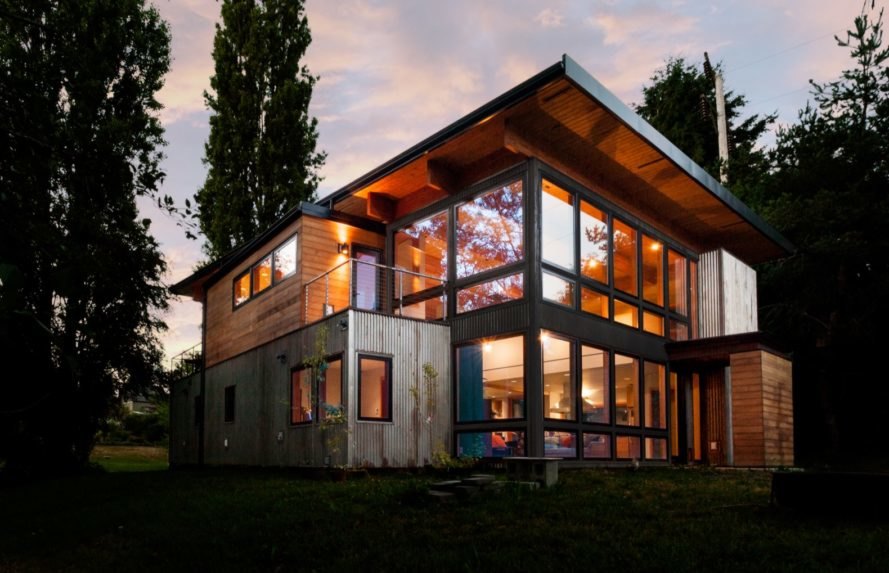 Shipping containers inspire a light-filled musician's home
Very nice use of Containers as accents.
————————————-
When a couple tapped Coates Design Architects to design a house that could accommodate their baby grand piano, they were also intrigued by the idea of using shipping containers to do the job. In response, the American architecture studio researched cargotecture and settled on a cost-effective solution that combined traditional wood framing with a "container-like" design. Located on Washington's Bainbridge Island, the Musician's House features a layout optimized for acoustics as well as natural ventilation and daylighting.