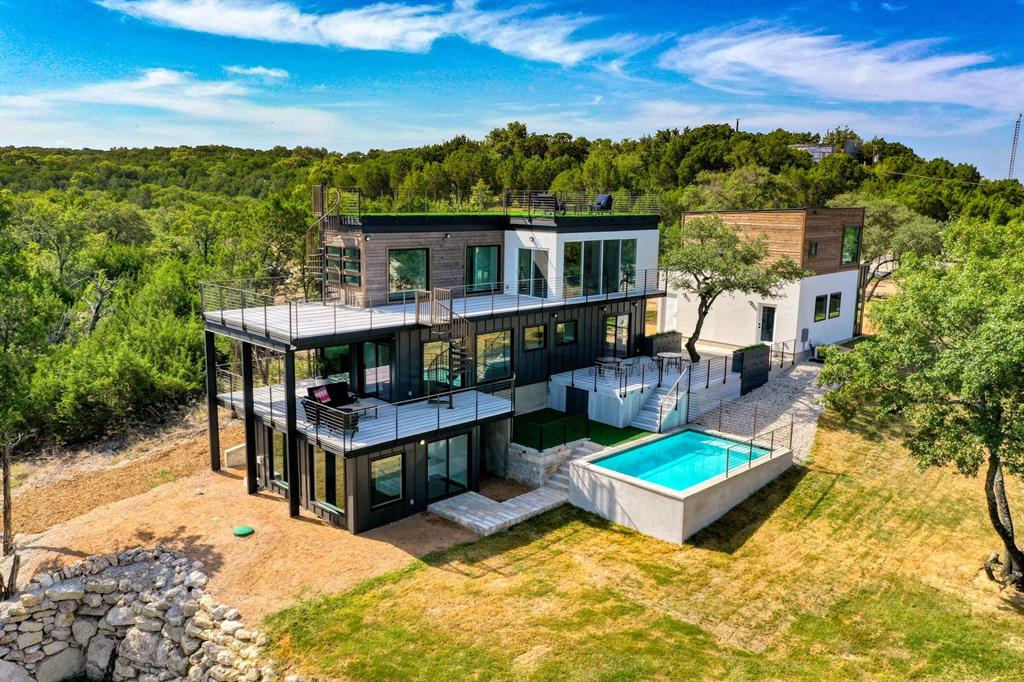 Beautiful Houses Built with Shipping Containers
Back to amazing Containers.
————————
We've seen some quirky homes, but this one may just take the cake. Made entirely from shipping containers, this home overlooking Lake Travis is absolutely beautiful. Here's a look inside.
Melissa and Tony own Emerie Custom Homes in Lago Vista, Texas. They specialize in designing beautiful, high-performance homes built with uncompromising quality. They are currently building their family a container home. They have built multiple "traditional" homes, and are learning about the differences in building those homes and a container home.
We interviewed the President of the company, Melissa Magaña, about the business and her experience so far with their first container home property. Her husband Tony Magaña is the Vice President and we took this opportunity to include in the interview a little about their family, home life, and how it all comes together in their vision of their first container home……