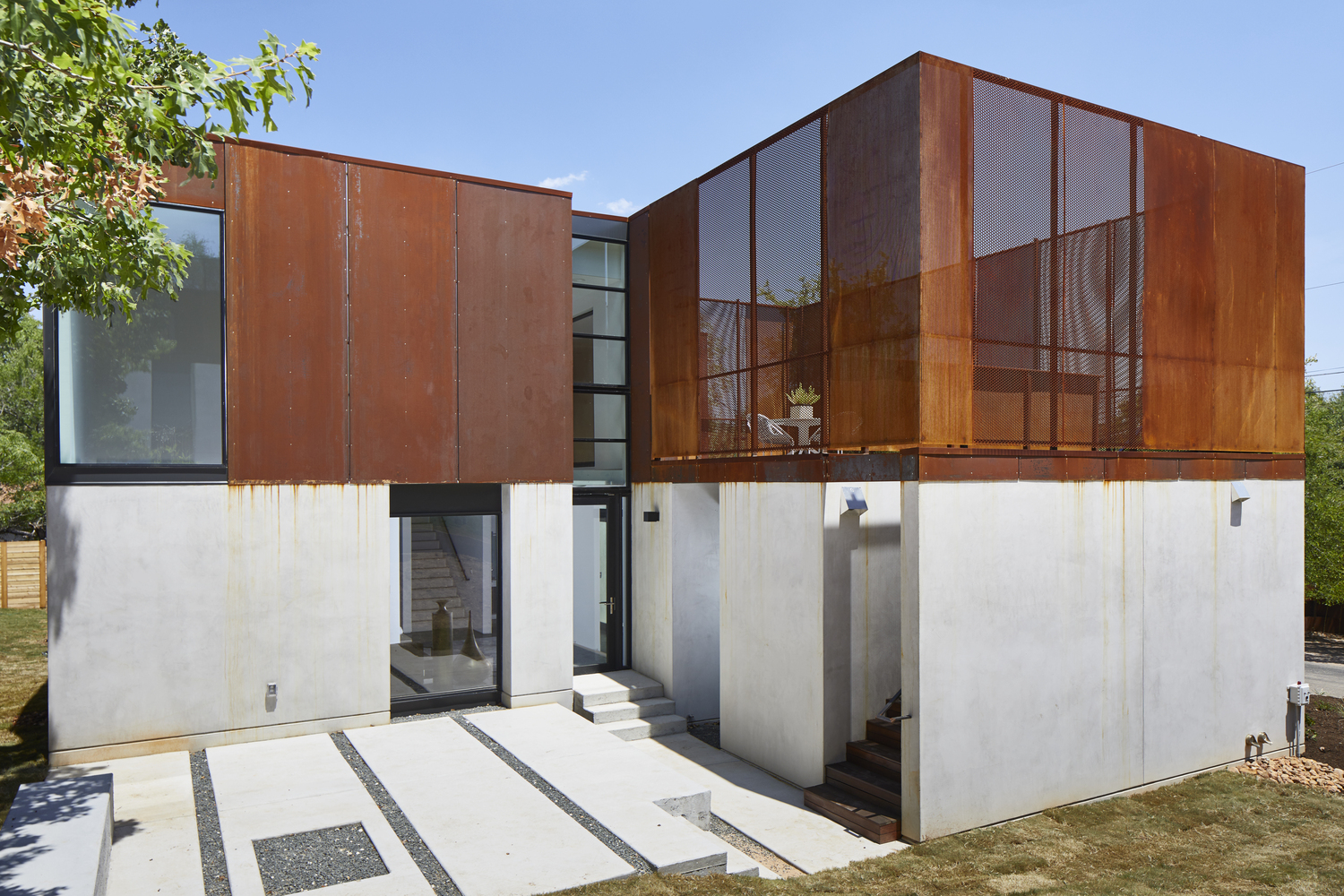 Sky Crown Terraces / Bercy Chen Studio
Steel over concrete, the perfect combination.
—————————————————————————————–
Sky Crown Terraces are two identical and adjacent houses designed and built by Bercy Chen Studio in Austin, Texas. The monolithic form, courtyards, and habitable flat roofs evoke the vernacular of the American Southwest interpreted by Modernism. Inspired by the sculpture of Michael Heizer, Eduardo Chillida, and Jorge Yazpik, the strategy of volumetric subtraction enhances the materiality of the basic conception of the houses as stucco boxes crowned by steel panels. The consequentiality of the vernacular together with the elegance of orthogonal abstraction clad in nakedly simple materials do nothing to distract from the peculiar delights of the understated landscape and raw climate of the Texas Hill Country.