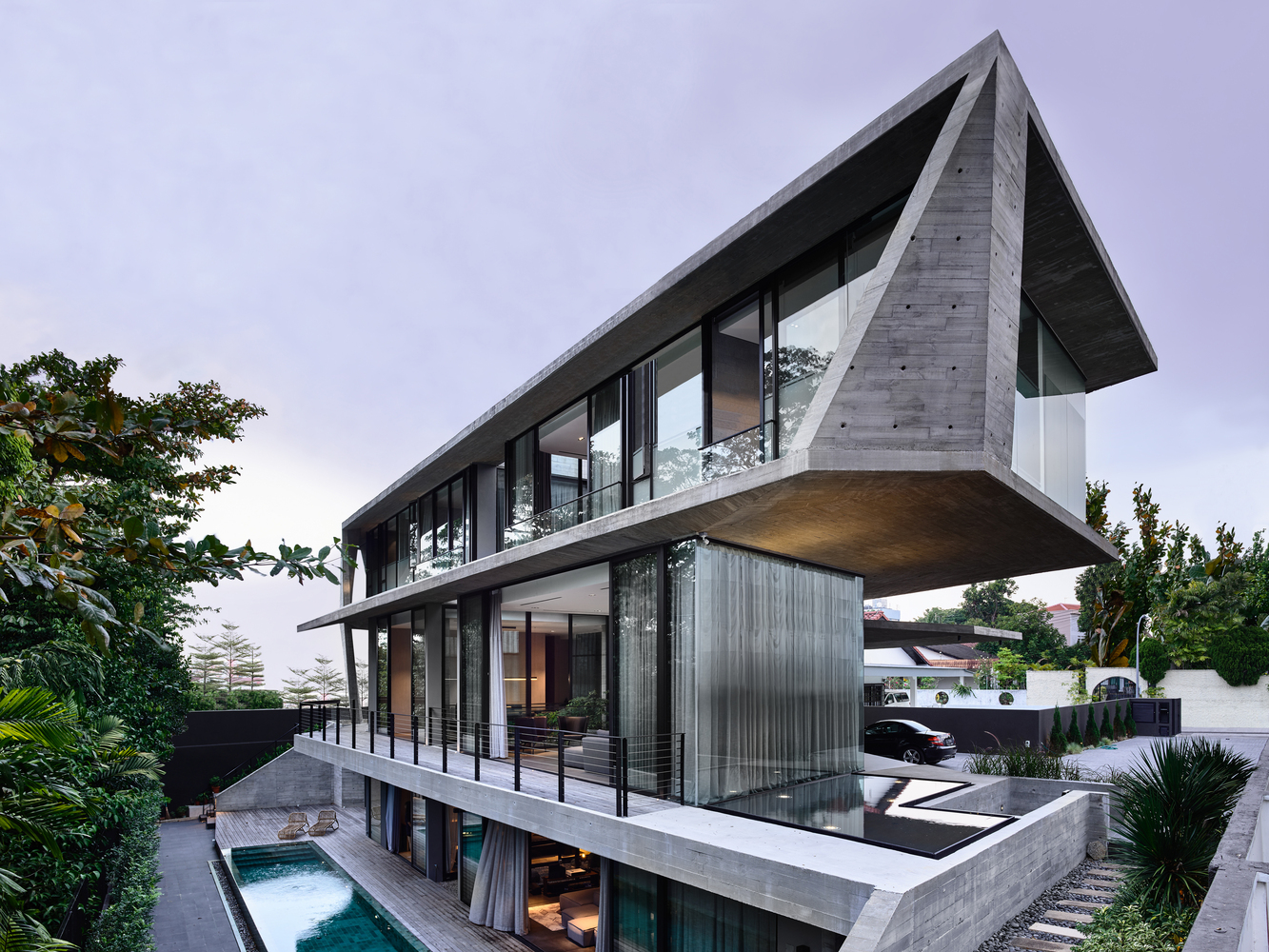 Stark House / Park + Associates Pte Ltd
Yet more Glass and Concrete!
—————————–
This project is situated in a typical Singaporean landed housing estate built in the 1980s. The estate is located in an area of interesting and seemingly disparate activities. Within a 1.5km radius, the Stark House is surrounded by other housing estates – both low and high rise, the Changi Prison Complex, Changi Airport, and several industrial and commercial areas.
With this fairly unusual confluence of building types, we began by questioning ourselves what context means to us. More often than not, architecture participates in multiple contexts with layers of complexities. For a new element of architecture to be introduced successfully, there is an absolute need for a holistic consideration of the various contexts involved. For the sake of inclusivity and community conduciveness, our belief lies in that the whole is greater than the sum of its parts. Examining what it means to respond to site context eventually became the main driver of the scheme.