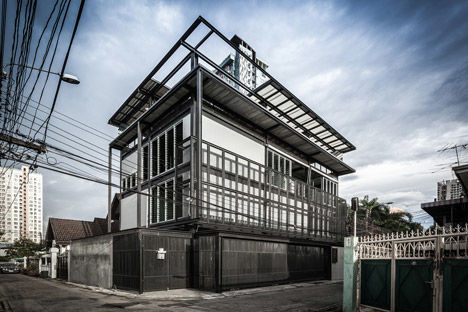 Structural Steel Homes
While steel homes may not sound like the coziest of residences, this design — inspired by the Wizard of Oz's beloved Tinman — is a modern work of art. Architect Jun Sekino's unique project boasts striking lines and cold industrial materials, creating a structure that looks somewhat prison-like and fit for a character with no heart.
Its framework is exposed on both the interior and exterior, reaching up three stories with 415 square meters of space. Colorful steel staircases bring visual points of interest to the home and link the multitude of horizontal and vertical lines.