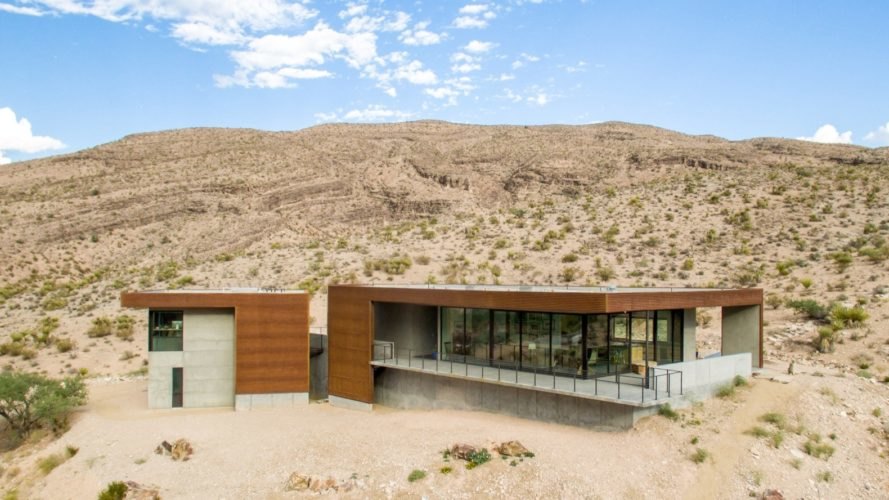 Sustainable desert home
Concrete and Corten steel even look great in desert settings!
————————–
Las Vegas-based Hoogland Architecture designed the Arroyo House, a forever home for a couple with a penchant for the outdoors and sustainable design. Located in the tiny town of Blue Diamond just outside Las Vegas in the Mojave Desert, the Arroyo House enjoys panoramic views of the landscape with nary a neighbor in sight. The 3,875-square-foot dwelling takes advantage of the views with full-height glazing that's protected from the sun by large overhangs, while the water conservation and recycling system helps keep water usage to a minimum.