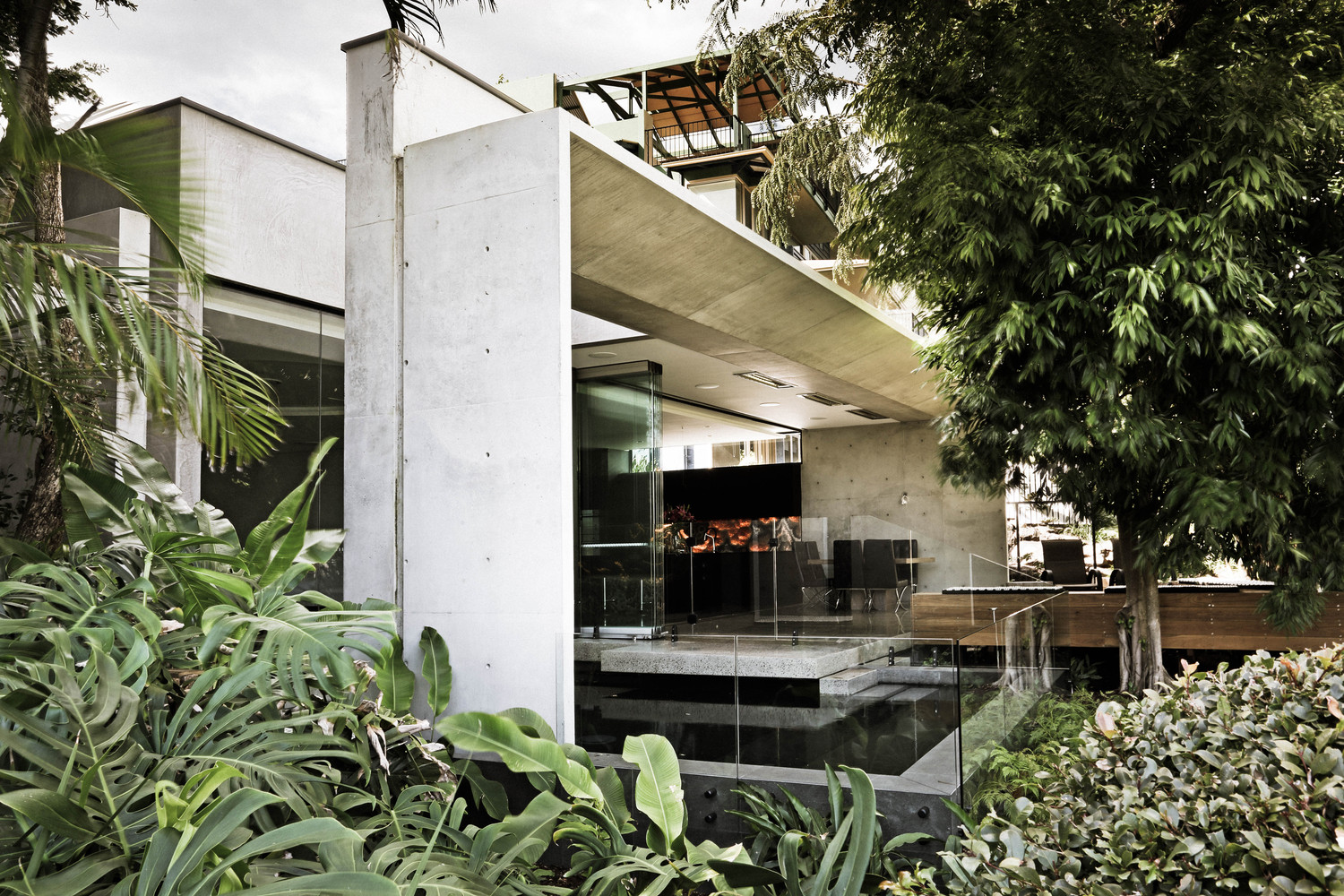 The McGovern Residence
Love the water features!
———————————————–
A landmark site, a radical client willing to take risks and a sensational builder, the dream commission. The south facing riverfront allotment was occupied by a very charming but exhausted 1940's worker's cottage. The cottage was casually nestled between two mature trees, one to the street and one to the river, the secluded, sheltered feel needed to somehow remain. Surrounded by High-rise construction either side this would be the only house left in the street, it had to be excellent, not wasting a single inch of the expensive development potential site.