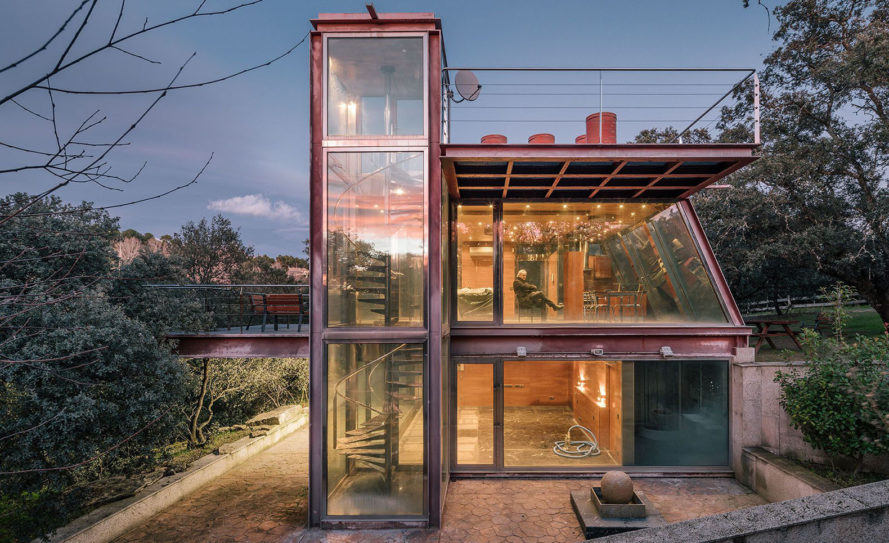 This ship-like hidden retreat is cloaked in the forests of Spain
Great use of Glass and Steel!
————————-
This ship-like pavilion in Spain reconciles the openness of glass architecture and the need for privacy. Penelas Architects designed the Hidden Pavilion as a quiet retreat that protects its occupants not through the use of curtains or blinds, but by treating the surrounding forest as a kind of natural envelope.