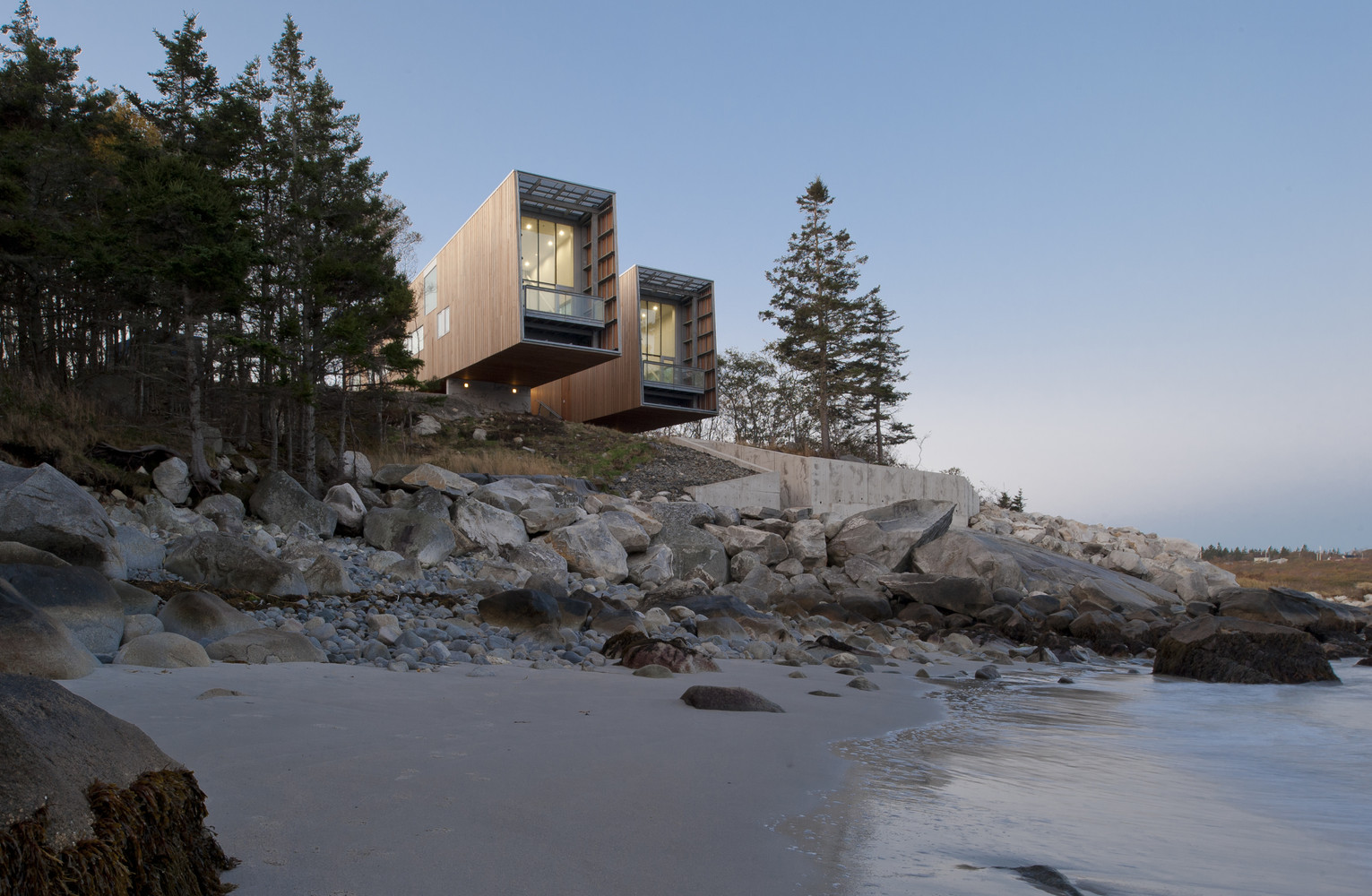 Two Hulls / Mackay-Lyons Sweetapple Architects
Sure love us some cantilevers!
—————————————-
This project is situated in a glaciated, coastal landscape, with a cool maritime climate. The geomorphology of the site consists of granite bedrock and boulder till, creating pristine white sand beaches, and turquoise waters. The two pavilions float above the shoreline like two ship's hulls up on cradles for the winter, forming protected outdoor places both between and under them. This is a landscape-viewing instrument; like a pair of binoculars, first looking out to sea. A third transverse 'eye' looks down the coastline, and forms a linking entry piece.