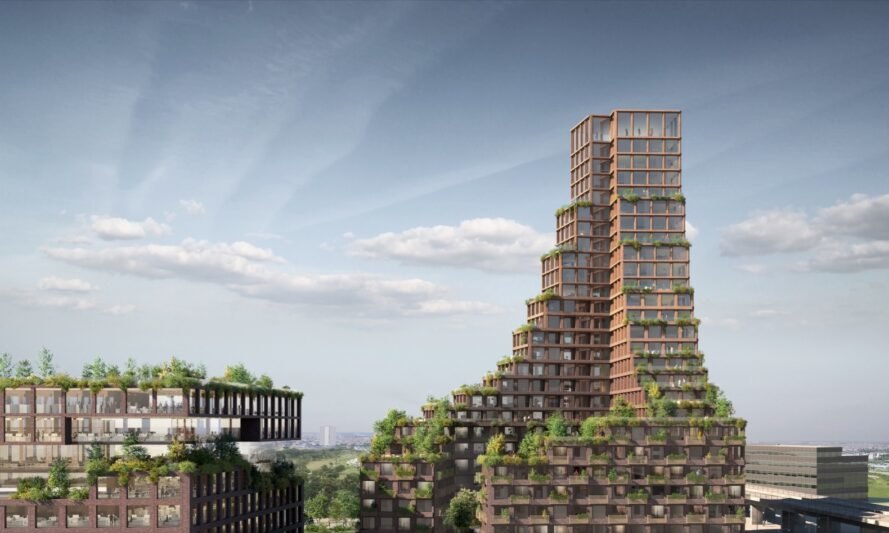 World's first upcycled high-rise is proposed for Copenhage
Massive adaptive reuse & upcycle project proposed.
——————————
Danish architecture firms Lendager Group and TREDJE NATUR want to prove that building tall doesn't need to come at the cost of the environment or human comfort. That's why the two firms teamed up to design CPH Common House, a proposal for the world's first upcycled high-rise in the Ørestad area of Copenhagen. Draped in greenery, the stepped building would be built from upcycled materials "to an unprecedented extent" for an estimated 1,174 tons of carbon emission savings in the building phase.