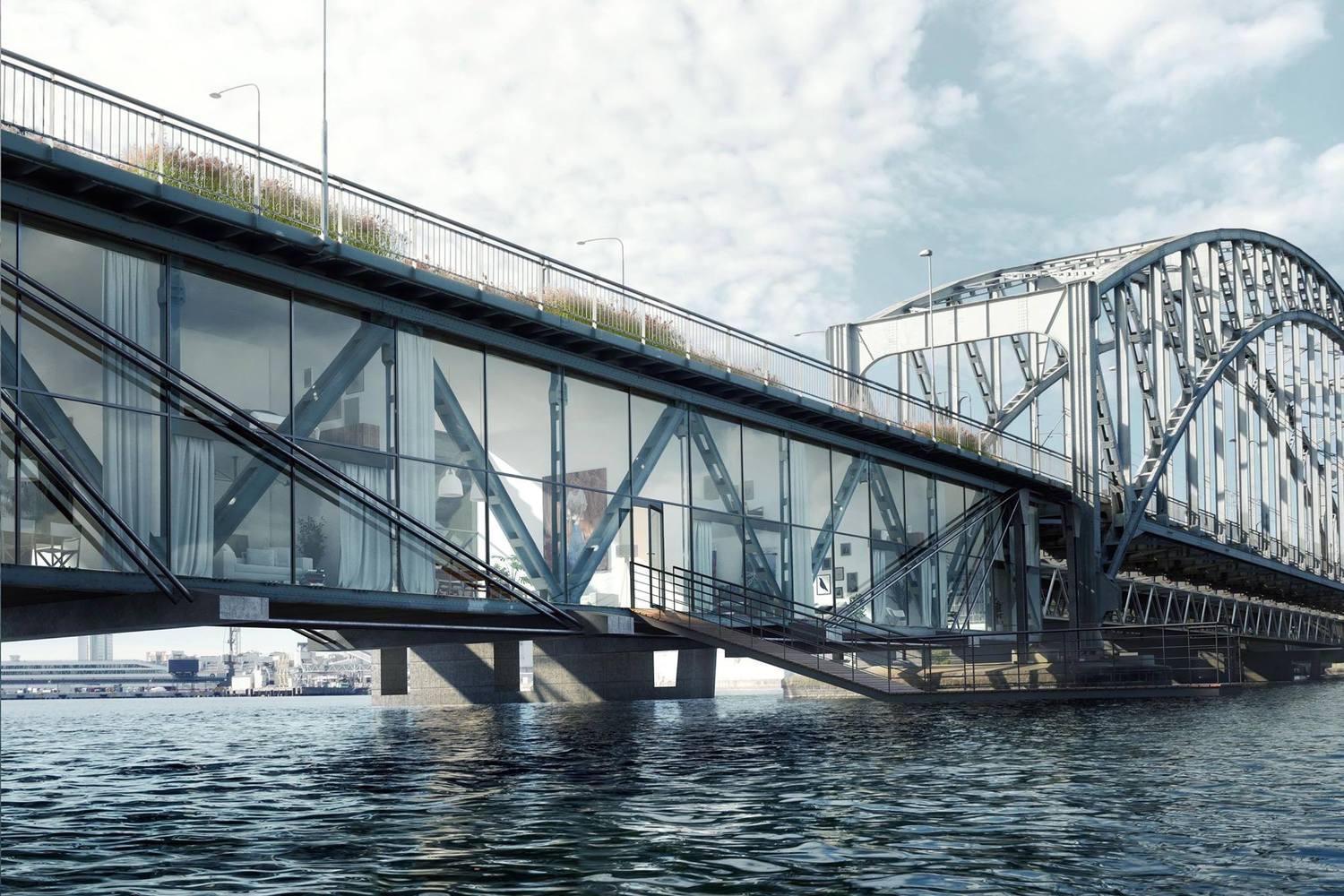 Urban Nouveau Aims to Save Stockholm's Lidingö Bridge by Combining New Housing
We Absolutely Love bridge & housing ideas combined!
——————————-
Swedish studio Urban Nouveau has created a plan to save Stockholm's Gamla Lidingöbron bridge by transforming it into a linear park and housing. Built in the 1920s, the rail and pedestrian bridge features a lattice structure and arched steel trusses that would frame 50 new apartments and a pedestrian park above. While the local council has made plans to demolish the Lidingö bridge, Urban Nouveau launched a petition with the aim of saving the bridge and re-purposing it for the city.