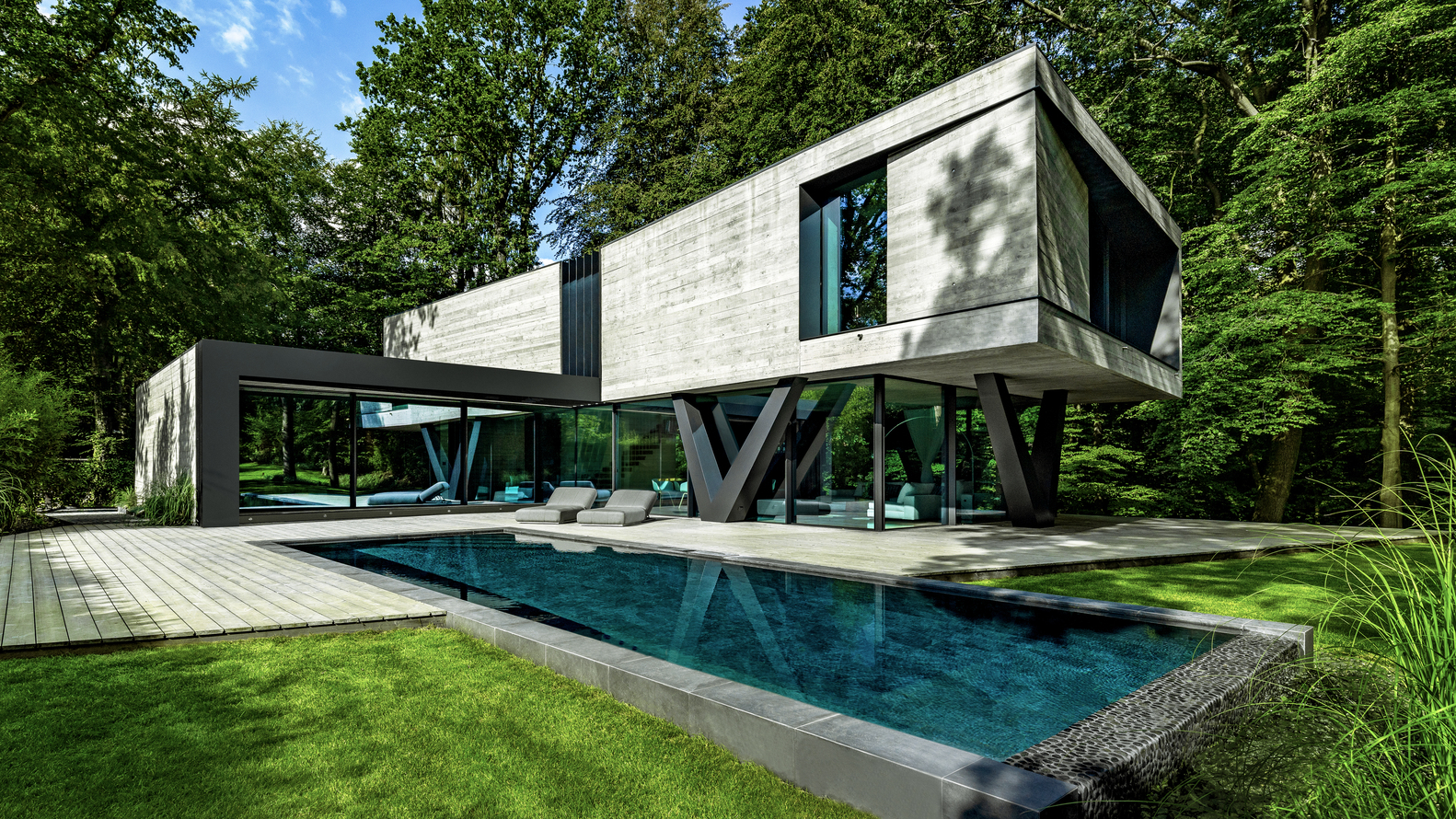 Villa NEO House / Querkopf Architekten
German Engineering in the House!
——————————————
This villa breaks with all traditions and forms an unrestrained contrast to the otherwise natural surroundings. Like an artistic installation on a podium made of natural stone, which at the same time forms the underground car park, lies the two-story villa and clearly focuses on the forest as the main point of reference. The shape of the building is based on the idea of an L, which borders the hillside of the plot while providing a sheltered outdoor-space for the terrace.