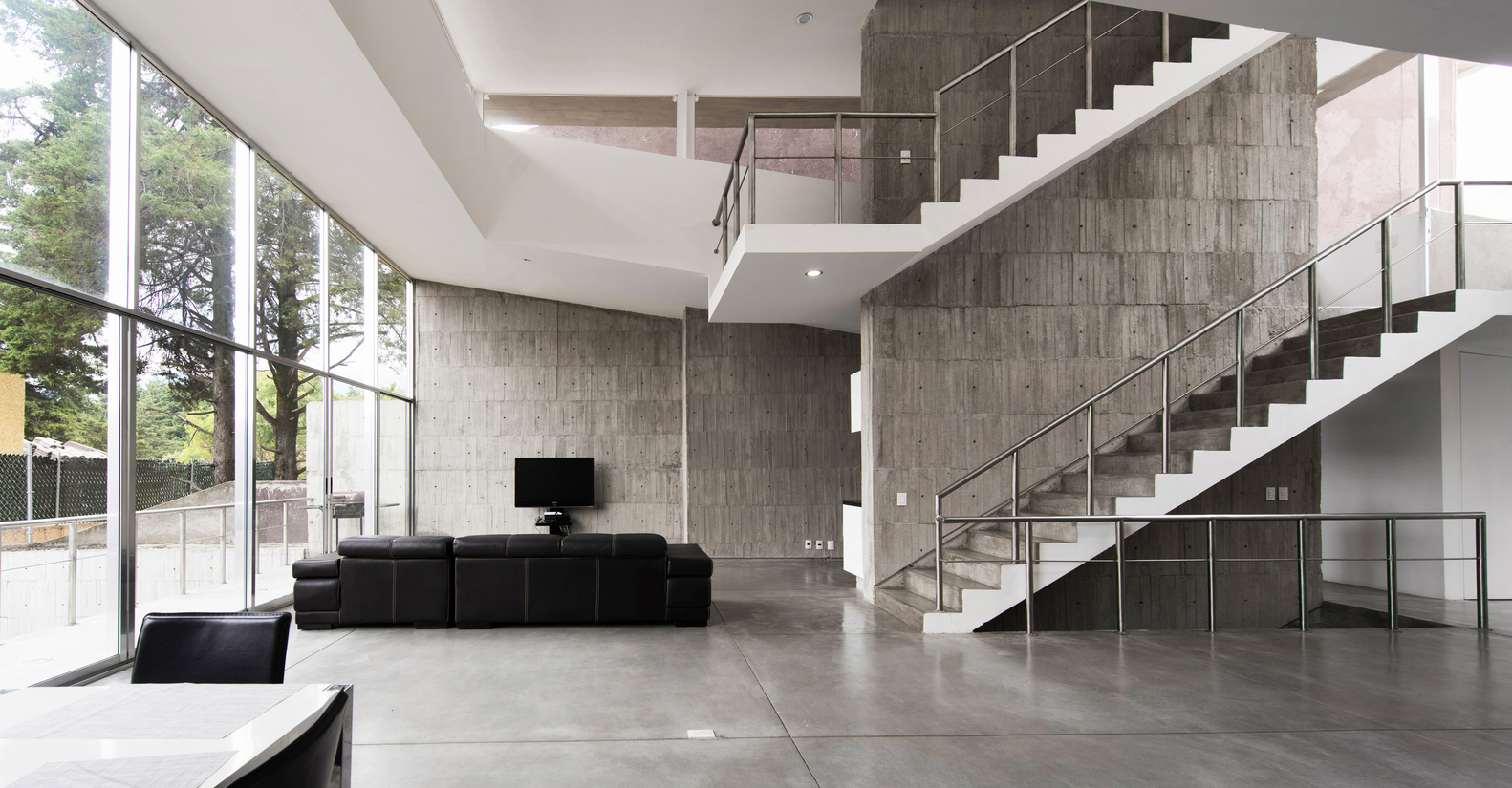 VV House / bgp arquitectura
Very nice concrete spans and interior.
—————————–
The project is located in a suburb in the south of Mexico City, surrounded by houses trying to stand out from the environment, by their colour, textures and sloped roofs covered with tiles. To take the advantage of the excessive slope of the terrain, the design proposes most of the program below the street level. Leaving a low rise building façade with a green roof covered with medicinal vegetation.