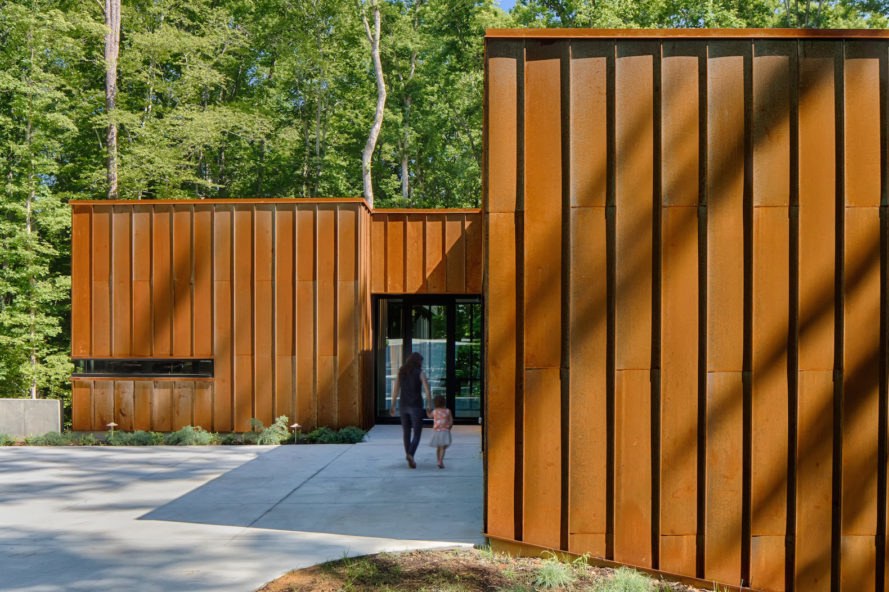 Weathered steel and reclaimed materials
A Great mix!   Blends in very well.
—————————————-
Raleigh-based Tonic Design completed a creative new home that plays with the contrast between old and new through the use of reclaimed and contemporary materials. Tucked into the forests of Durham, the Piedmont Retreat is a 3,800-square-foot single-family home that embraces the outdoors in its use of weathered materials and large cantilevered windows. Reclaimed materials, like oak flooring and factory lights, help soften the modern steel and glass construction.