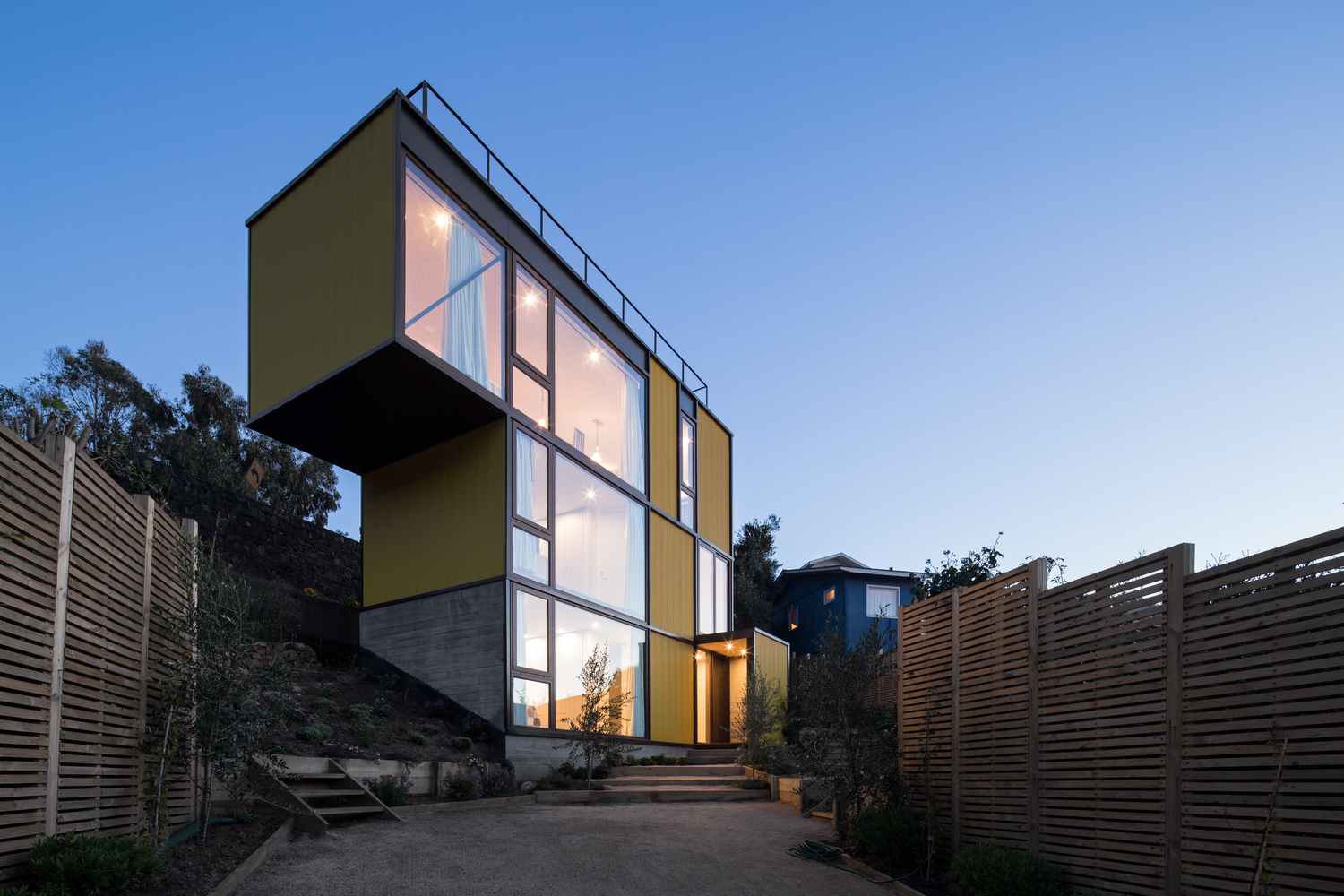 Yellow House / Aguilo & Pedraza Arquitectos
Simple house with a Great view!
———————————————————————–
The assignment consisted in designing a beach house in the town of Zapallar. The site is far from the sea in the eastern urban boundary. The sloping terrain makes the views towards the sea be preceded by roofs, streets, trees and hills. This quality of urban view with the sea in the background was what inspired the main operation of the project. We chose to build in height and take advantage of the described views. There are 3 small overlapped levels plus the roof. The bedrooms are located in the first two levels and in the third level the main room. Finally, an exterior deck in the rooftop.