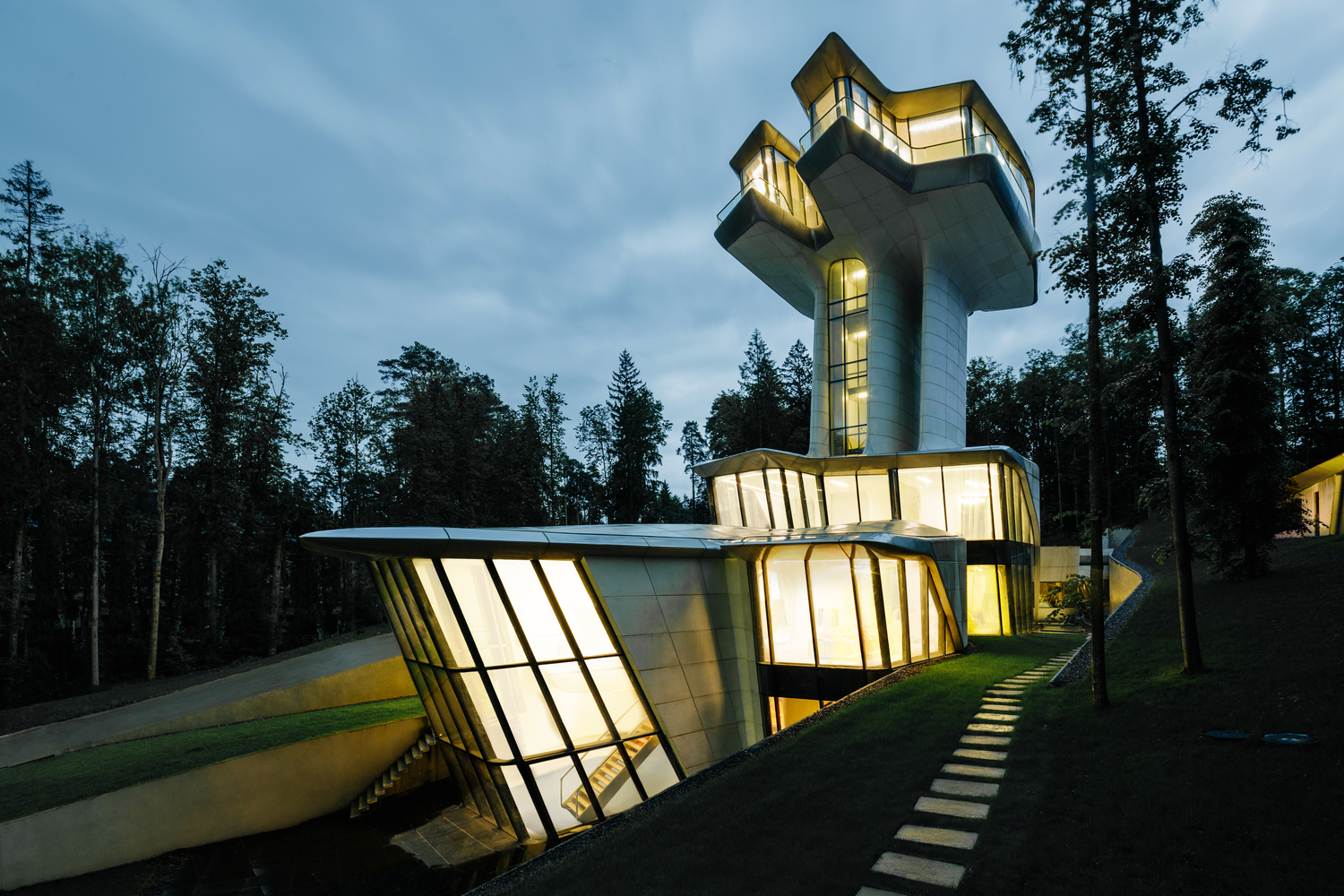 Zaha Hadid's Only Private Residential Project Rises Above A Russian Forest
Not quite in our category, but just Stunning in design!
————————————
On a hillside forest outside of Moscow, amongst 65-foot-high (20-meter-high) pine and birch trees, sits the only private house to be designed and built by Zaha Hadid in her lifetime. With a form defined by its natural surroundings, the Capital Hill Residence is divided into two components, one merging with the sloping hillside, and another "floating" 72 feet (22 meters) above ground to unlock spectacular views across the Russian forested landscape.